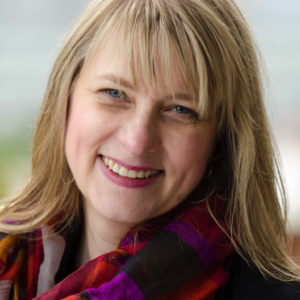 Ann Sanderson 

for Portland City Council

Ann Sanderson for Portland City Council
Position One
My name is Ann Sanderson and I'm running for a seat on Portland City Council.
The future of Portland is now, and so far we haven't risen up to meet the challenges facing our city. Homelessness, crumbling infrastructure, and a changing economy are all issues that need creative, innovative solutions. The best ideas come from the people who have first hand knowledge of the problem, and by hearing what Portlanders are doing right now, right here, we can begin together to address the issues facing us.
Access. Communication. Transparency
City Hall often makes sweeping policy changes without asking or informing those that will be affected most. In this day of electronic communication, there is no excuse for failing to engage the public in policy making. If elected, I will fight to make sure that no policy or law is enacted without first informing those who need to know. Good policy can withstand the bright lights of public attention, so our leaders must stop making backroom deals and letting us find out after the fact.
Good management
A member of City Council is both policy-maker and bureau executive. It's not enough to have great ideas, you also need to be able to manage the organizations that spend the public's money. My business experience makes me better at managing budgets and people.
I became politically active two years ago when I stumbled upon the Street Fee. I am not anti-tax, but I am anti-stupid tax. The original (and subsequent) taxing schemes would have devastated many low-income residents and small businesses, but the fact that the council would do so without putting it to a vote was just wrong. I helped lead the fight against it, and in the process I discovered that City Council says they listen, but just uses public participation as a box they need to check along the way to doing what they want. In many cases, they don't even bother to get the public input. With my leadership, we won the Street Fee fight. Now it's time to take on the bigger, more pressing issues facing our city.
I trust the people of Portland to know what's best for them, and I believe that by sitting on the council, I can make sure you are heard.
Sign up to stay informed or volunteer
anndango
I sat down with April Baer to talk about Portland and art. Listen here.
anndango
As Election Day gets closer and the public forums and debates come to an end, I have been knocking on doors and introducing myself all over Portland. I've been to almost every neighborhood with just a few more to go. Along the way I've answered a lot of questions about my platform, but more importantly [...]
anndango
I've lived in Portland most of my life. I've raised my kids here. I run my businesses here. I have deep roots in my community. When I was young, we used to say that Portland was a big small town. That's no longer true. We have a world class food industry, an amazing arts culture, [...]
Make a difference. Donate now.